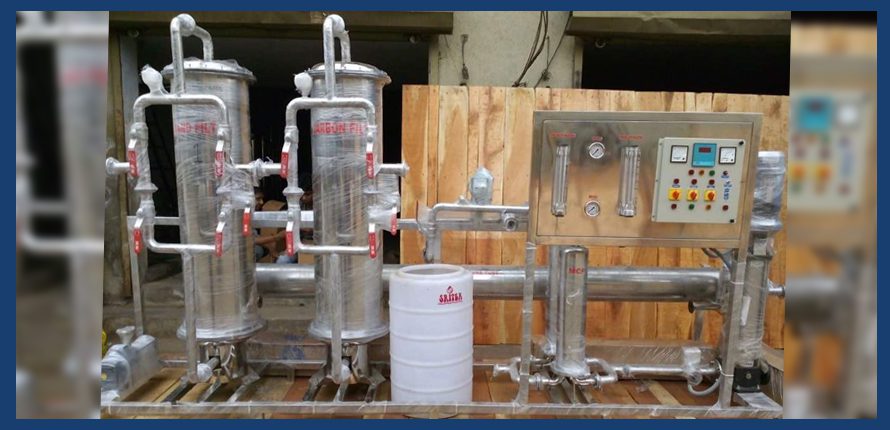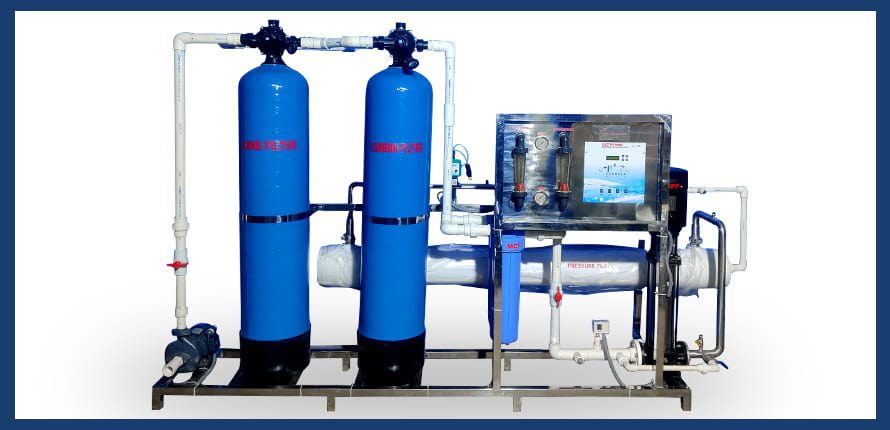 Reverse Osmosis Plant Manufacturers
Aquashakti Water Solution
 is known as one of the premier Reverse Osmosis plant manufacturers and suppliers in India. We offer services like installation, maintenance and repair of the RO plants. Our state-of-the-art technology and brilliantly crafted planning are responsible for providing never imagined RO plant solutions. We have with us some of the best engineers, who are not only experts but are also experienced enough to offer the best and quickest solutions.
Some of the exclusive features of our services are world class designs, durability, excellent performance and undisturbed operations. The RO plants installed by us are quite cost effective as very less maintenance is required by them. We ensure greater longevity of the membranes, lesser fouling of the membranes and also better recuperation of permeate. We ensure greater satisfaction to the customers as our RO systems are capable of getting better rid of the contaminations.
What is Reverse Osmosis plant?
Reverse Osmosis is a technology based on membranes that is used in the water treatment industry. It is the most preferred technology that is capable of removing almost all dissolved salts and ions from water. This technology is also capable of removing all naturally occurring pesticides, viruses, bacteria and cysts. When it is put to use in series with other multiple units, it is known as a Reverse Osmosis plant and can be used for recycling and reusing water.
RO Plant Working Principle
Where osmosis is a natural phenomenon, the RO is a technical process of passing the contaminated fluid through semi-permeable membranes. Extra osmotic pressure is applied to the side of the fluid with high solute concentration. The membranes filter the water and make it usable by rejecting unwanted chemicals and soluble. After the separation, freshwater is ready to consume for household or commercial use.
Applications Of Industrial RO Plant
The evolution of RO technology, a non-chemical method widely preferred for water treatment and purification is used by large private commercial units and municipal bodies. To contribute to sustainability and scarcity of water in the future, several industries are looking for water recycling and reuse strategies.
Food and Beverage Industry:
The industrial RO plant is highly used in the food and beverage industry where water treatment is absolutely essential for quality and consistency. The application of the RO water plant is economical to recycle contaminated water and make it usable for food and beverage production.
Water Purification:
RO technology is used around the world to purify water for drinking and other household purposes.
Medical Use:
One of the uses of RO purified water is in the medical field. Patients undergoing any urinary or kidney treatment especially dialysis require RO pure water to complete the session.
Rain Water Harvesting:
The rainwater collected is effectively filtered through the RO system. As a result, many societies and residential complexes have set up their RO plants for water purification.
Why choose us Reverse Osmosis Plant Manufacturers?
Reverse osmosis system is the most popular method of purifying water. People prefer this method of purification than other methods because of the amount of impurities it can dissolve. Keeping this in mind, we intend to become the most selected RO Plant manufacturers. We always keep ourselves updated with the latest technologies and implement them with the utmost perfection. The RO industry is undergoing a huge change in terms of technologies adopted and we are always the pioneers to adopt them. Our clients get to know more about this when we provide them with our water treatment and advanced mineral services.
Aquashakti water Solution – A Revered RO Plant Manufacturer
We are efficient in providing various kinds of RO plants for varied purposes. We also provide customized RO plants in flow ranges starting from 100 LPH to 1000 m3/hr capacity. Our RO plants can be used for recycling and reusing water, sea water desalination and Zero Liquid Discharge projects. As a committed RO Plant manufacturer we look after our clients' desire to have good quality water along with specified quantity.
Features of our RO plants
We provide perfectly carved RO plants which are easy to operate.
We never compromise on or performance.
Or RO plants are known for uninterrupted service.
Durability is never an issue with our plants.
Cost effectiveness is guaranteed.
Or RO systems are known for maximum dissolution of the contaminants.
The RO plants also consume less power and are easy to install.
Specification
Capacity : 100Lph to 1000m3/hr
MOC : FRP , STAINLESS STEEL
Design : as per costumer requirement
What makes our RO plants special?
Our RO plants have already carved a niche in the industry. This success as Reverse Osmosis plant manufacturers can be attributed to the following reasons:
They are extremely effective in treating saline or brackish water.
Innovation, technology and quality are the three ruling factors behind our service.
Our plants use the reverse osmosis membrane technology to purify water both for drinking as well as commercial purposes.
Aquashakti Provide The Best Service For Sustainable Progress
Aquashakti Are A Industry & Manufacturing Services Provider Institutions. Suitable For Factory, Manufacturing, Industry, Engineering, Construction And Any Related Industry Care Field.
Get Every Updates!
Aquashakti Are A Industry & Manufacturing Services Provider Institutions. Suitable For Factory, Manufacturing, Industry, Engineering, Construction And Any Related Industry Care Field.
---
Do You Have Any Questions!