Why Work At Aquashakti Water Solution?
Working at Aquashakti Water Solution is more than just a job – we have a friendly environment an associate-owned company that inspires you to create a diverse and inclusive atmosphere where everyone can get more values for our staff. Our value-based culture sets a tone that ensures passionate people feel regarded for what they bring in order to give better benefit and high efficiency output.
Through formal and informal learning, and a strong internal promotion process, there are a wealth of ways to support your growth at Aquashakti Water Solution. Our approaches qualify them to cultivate our associates' skills and abilities to help them realize their full potential.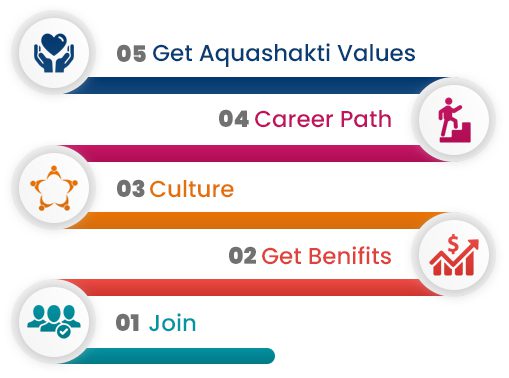 Join The Aquashakti Water Solution Team
If you're eager to join The Aquashakti Water Solution team, but don't see an active posting that matches your experience or qualifications, please complete the form below to submit a general application. Our Human Resources team will review your resume and will reach out should you match a future open position.