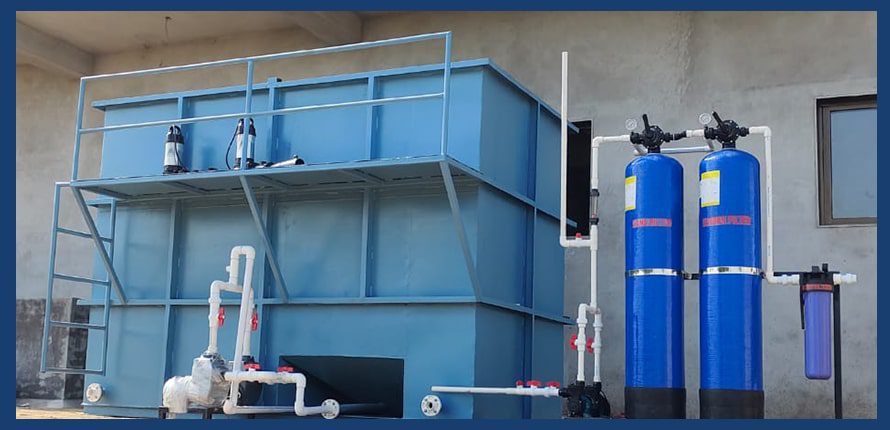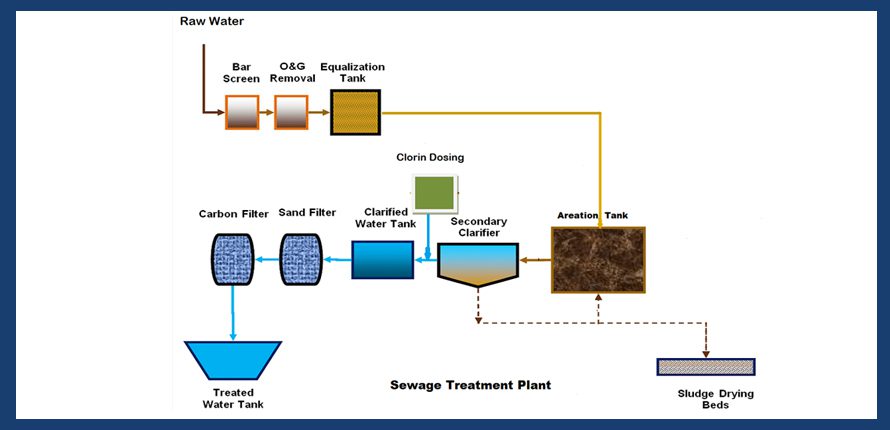 Sewage Treatment Plant
Sewage treatment involves three steps, the primary, the secondary and the tertiary. In the primary process, the sewage is temporarily held in a quiescent basin where the heavy solids can settle to the bottom, while oil, grease and other solids float to the surface. These are removed and the remaining liquid is subjected to the secondary treatment, wherein the suspended and dissolved biological impurities are removed. In tertiary treatment, the treated water is disinfected chemically or physically, before discharging into streams or rivers.
Sewage Treatment Plant Manufacturer
We at Aquashakti Water Solution, take pride in the fact that we are one of the best sewage treatment plant solutions. The plants are constructed, following the best quality parameters and by employing the best technology. The plants are used to remove all kinds of chemical, physical and biological impurities from the water. Various industries like beverages, textile, refineries, automobiles, sugar mills and pharmaceuticals use these plants.
With our vast industry experience, we are able to understand the diverse needs of our customers. We have a specialist team who regularly checks the quality standards and adhere to the stringent quality measures. Our comprehensive range of sewage treatment plant meets the diverse application needs of our customer and provides excellent performance in its usage. We use high-quality raw materials to fabricate our products. These are offered in assorted specifications as per the customers' needs and at competitive costs.
Features
A sewage treatment plant manufacturer allows the following features of the plants:
They are easy to install
They have a compact design and offer a very smooth functioning.
They are available in a water proof body and are highly durable.
The anti-corrosive and weather proof body ensures low maintenance.
Specifications
Some specifications are:
Industry: Chemical , Hotels , pharma , Textile , Restaurants, dairy , Etc .
Treatment capacity: 1 KLD to 5 MLD
Installation: available
Installation Type: Containerized Plug and Play
Aquashakti Provide The Best Service For Sustainable Progress
Aquashakti Are A Industry & Manufacturing Services Provider Institutions. Suitable For Factory, Manufacturing, Industry, Engineering, Construction And Any Related Industry Care Field.